I have to admit that when our swap first began I was a bit intimidated by all this talk about people wanting the weekender bag. When the premise of the group was one large item and a small item, and I reviewed the examples given by the mama's I thought NO PROBLEM... but the girls began talking about the
Weekender Travel Bag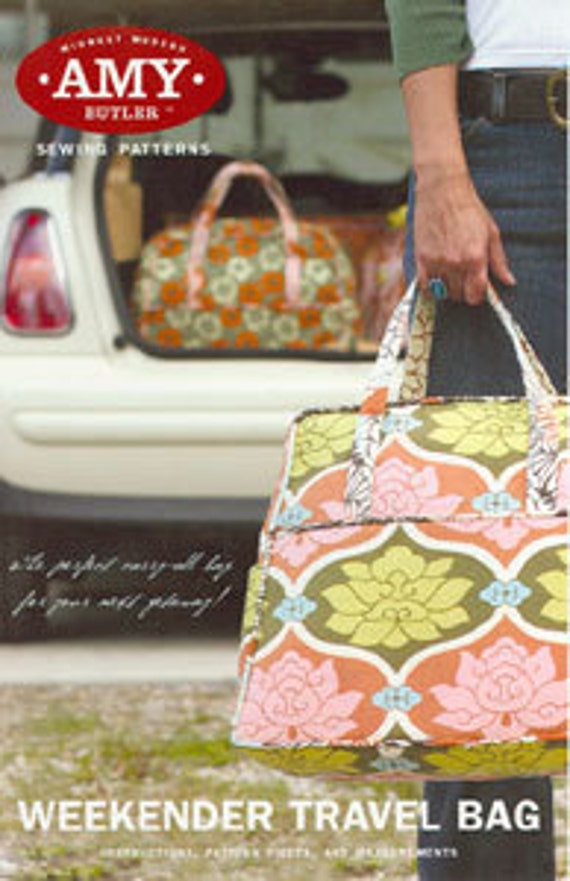 I thought the Weekender was a bit much to be asking for. Well, it turns out that no one was asking for it...it was just a conversational thread about the bag and how they loved it. So I got my panties in a wad all on my own. LOL
I saw some really neat quilt as you go versions of the bag and fell in love...instantly. So I ordered the pattern. Once I received the pattern and opened it up I immediately FREAKED OUT! What was I thinking!?!! There are two pages..not small pages but BIG pages of instructions..which after I settled down, I became grateful for. The instructions are pretty good. I did make some changes.... I used my Pellon Fusible Fleece that I use for totes and pouches, 986F (You can purchase that for a decent price at JoAnns if you wait for a coupon it's a steal of a deal! My sister and I bought a bolt and split the cost.) instead of all the interfacing's that she used. It gave the bag more softness and not a stiff suitcase appearance. My zipper was 2" shorter which keeps you from having to dig into the side pockets for the zipper pull.... I just modified the zipper insertion by an inch on either side... I didn't have this brilliance on my own...no, not at all. I asked the girls at JoAnns... heck, I didn't even know what a separating zipper was! LOL Those girls were a wonderful resource.. I am thankful to them!
I also made my straps much longer so you can easily carry the bag over your shoulder. I did get my partner's feedback first to see if longer was what she wanted.
The pattern calls for you to use template plastic for the false bottom... I didn't have any and that seemed like it would be a bit flimsy so I cut a piece of thick cardboard to size and created a batting sleeve (this is in the directions) and then put my false bottom lining fabric around it. It was pretty. I really liked it. As I was searching a for the pattern link (on Etsy) I came across this ...
masonite
precut for the weekender bag. How awesome! Very sturdy and if you wanted to make it a permanent bottom you could add feet!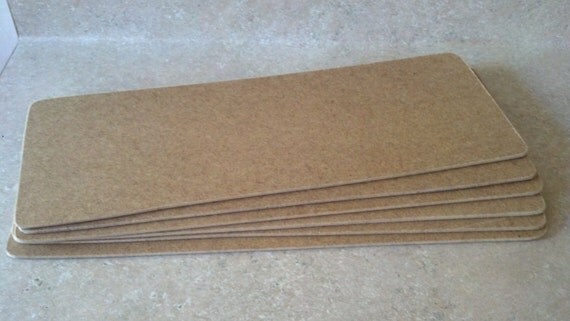 Well, enough jibber jabber! Here are some pics of my version of the Weekender Bag:
Finished Weekender posing with the journal cover I made for my Sew Sew Modern Swap partner.
Side view of weekender.
Inside view of the large front pocket.
Inside view of the side pocket.
Inside the bag showing the lining without the false bottom in place.
Inside the bag with false bottom in place.
The zipper... to the right is a sneak of the directions... tiny print! Wear your glasses!!

The bag does take some time to construct but it is sooooo worth it. Once you make the lining for the bag you hand sew it into place... I have never made piping before or even used it so this was a first. Putting in a hidden zipper was also a first for me.... I do believe the next time I make this bag, and I will, I will make my straps thicker so they rest more comfortably on my shoulders.
My partner received her parcel yesterday and she loved it! She has a wonderful blog called
Pile O'Fabric
. You just have to go check it out. She is currently hosting a Skill Builder, which of course, I am behind on... so I better get crackin' !!
Here's to happy sewing!!